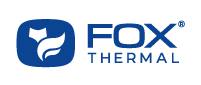 Become a Sales Representative
* Required Fields
Fox Thermal is a growing company and we want to make our products available to new markets. We believe that a strong sales network will help make these products more easily accessible.

If you're interested in becoming a qualified sales representative, please fill out the form below. Our Sales Manager will contact you as soon as possible. Thank you for your interest.
Thank you, someone will contact you shortly.
Account Registration
* Required Fields
Fill out the form below to register for an account on Fox Thermal.
---
Thank you for your registration, please check your email.